Online Beginner Piano & Keyboard Lessons for Kids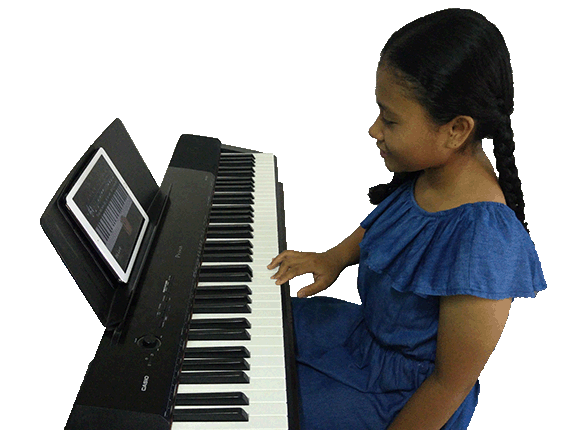 Online Piano Lessons for Kids
These video lessons are designed just for kids.  They are very easy to learn starting with the most elementary concepts of music.  Kids will first learn what is pitch and how that is control on the piano.  Plus, they will learn the basics of rhythm with basic counting techniques.  After that the kids will dive into learning the names of musical notes.  Then last and most enjoyable part which is learning songs.  All the songs have printable piano lessons for kids that are pdf format.  These beginner keyboard lessons are all  downloadable or you can buy them in DVD format through Amazon  below. 
Exploring the Two Main Elements of Music
Before learning piano it is important for a child to learn the basics of pitch.  Through learning the difference in sound from a low and high note it will prepare than to play notes for the online piano lessons for kids.  The video example above shows the difference sounds a note can make.  Great idea to introduce group piano lessons. 
Rhythm is very important to understand before playing songs for the piano.  Through studying note values and duration, kids will grasp how difference in time effects music.  This will assist them when they start learning songs through beginner keyboard lessons to practice rhythm.
When kids of the alphabet they think of 26 letters.  However, with the musical alphabet it is different.  The whole musical alphabet is only 7 letters that keeps repeating itself.  Through kids viewing this lesson, they will understand how the musical alphabet is different than the standard alphabet.  This is another important step before starting the online piano lessons for kids. Learning how the musical alphabet repeats itself from the bottom keys to the high keys on the piano will help in any beginner keyboard lessons for kids. Along with printable keyboard lessons for kids are musical alphabet worksheets in pdf format that you can easily print out.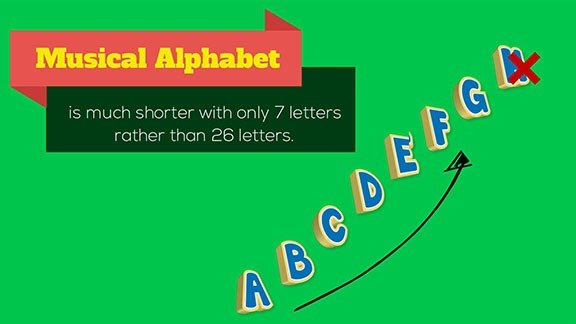 Discovering Line & Space Notes
One of the core foundations of music is reading music notes for kids. Without learning how to read music, it makes learning how to play songs on the piano very difficult.  In these fun animated lessons, kids will dive into exploring the different types of clefs plus learn how to reads notes. Once they know how to read music then they can begin beginner keyboard lessons for kids.
Check out the video sample on the left to see how fun it will be for your child to learn treble clef notes chart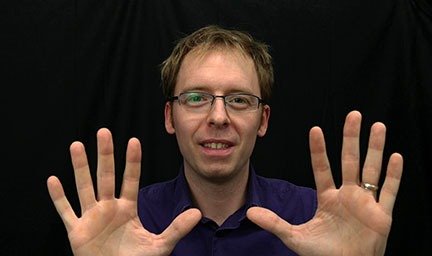 These online piano lessons for kids even work for preschool children.  Kids will also learn correct fingering.  Each song they learned has a unique fingering to make it easier for them to learn. Along with correct fingering, they will also learn the correct hand position using a ball.  These videos are also designed for preschool piano lessons for 3 & 4 years old. 
Bonus: Metronome Audio Files Included!
 Each song is played twice. First with the metronome (beats) in the background and second with singing (if the song has lyrics.) The metronome has a human voice to make it much easier for kids to follow. Please check out the sample of "Indian Dance" to observe yourself. The audio sample is only 15 seconds long. The files you will receive will be much longer. As a bonus, each  of the  keyboard lessons for kids teaches songs that will include mp3 audio files that have metronome beats according to the tempo. This way kids can play the piano along with the metronome tempo beating along. 
Online Piano Lessons for Kids | Beginner Keyboard Lessons for Kids                JamGuitar.com © 2018 Copyright.